2019-07-11
Staycation
Still undecided on the perfect summer vacation... then why not bring the vacation home this year?!
EshopWedrop delivers your parcels from any online shop in Europe & America straight to you in Poland!
Don't have an EshopWedrop account yet?
Why not create your very own EshopWedrop account for FREE today!
Work your summer plans around your best-ever summer staycation!
Electric scooters? Inflatables? Stay-at-home Parties? Pop-up hot tubs?
Sounds good right!
Kickstart your staycation plans with the most perfect summer stay-at-home essentials by shopping online from abroad.
Here's how:
Join EshopWedrop – Create your very own EshopWedrop Account today for FREE
Shop Worldwide – Shop from any online store in America & Europe, no matter if they deliver to Poland
Parcel Delivery - EshopWedrop will deliver your parcels to Poland with delivery costs starting from just 19,90 PLN!
What could be better? Well, you can save even more by combining your parcels into one delivery and tracking your order through your account!
Start your online shopping journey today!
EXCLUSIVE OFFER – If you haven't already then why not sign up today and get your first EshopWedrop delivery for FREE* (T&C's Apply).
*Terms and Conditions:
To qualify for the Free EshopWedrop delivery, register today and unlock your personal EshopWedrop Delivery addresses. The free EshopWedrop delivery discount will be activated automatically and be valid for one month from activation of your account (the moment you unlock your EshopWedrop delivery addresses).
This discount is valid only for EshopWedrop delivery charges up to the value of 42.80 PLN and cannot be used in conjunction with any other discounts offered by EshopWedrop.
Sign up today and receive your first EshopWedrop delivery from any online shop in Europe or USA for FREE!
Shop from USA & Europe Receive in Lithuania
1st DELIVERY FREE
By using the Eshopwedrop website you agree to our use of cookies as described in our cookie policy. Read more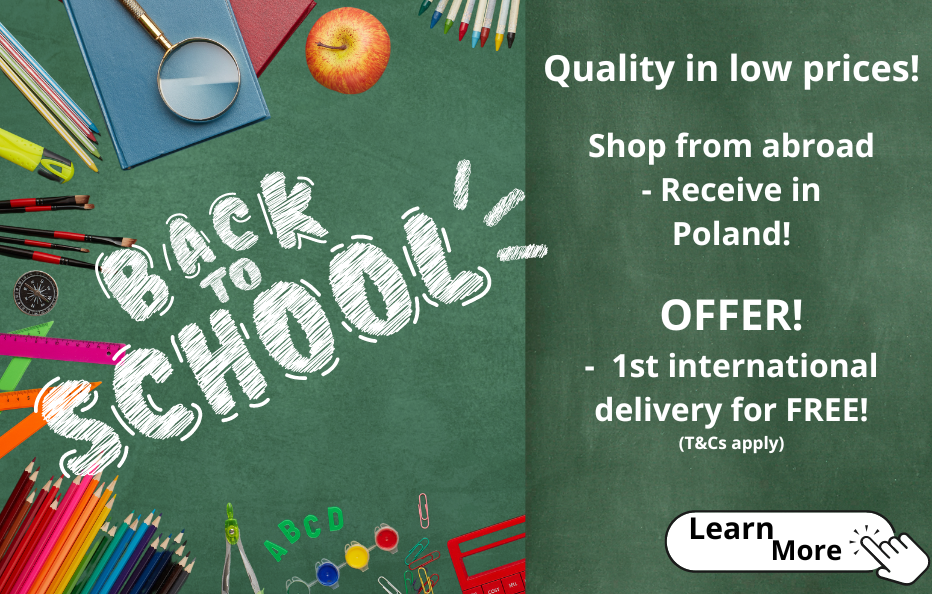 Please wait while we will validate your ZIP code