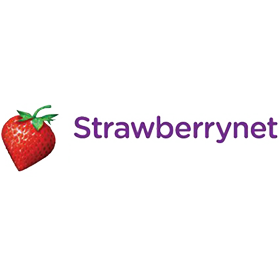 Strawberrynet
Opis:
Strawberrynet - amerykański sklep internetowy
Strawberrynet to amerykański sklep online, w którym znajduje się szeroki wybór oryginalnych kosmetyków w dobrych cenach. Asortyment sklepu jest na tyle bogaty, że z pewnością znajdziesz w nim dokładnie to, czego potrzebujesz. Wybrane produkty możesz zamówić z szybką dostawą do Polski, którą zrealizuje dla Ciebie międzynarodowa firma kurierska, będąca partnerem biznesowym naszego serwisu Eshopwedrop.
Strawberrynet - amerykański sklep online z kosmetykami
Strawberrynet to sklep internetowy, w którym można kupić świeże produkty kosmetyczne oryginalnego pochodzenia w niskich cenach. Znajdziesz tu kosmetyki makijażowe takie jak : podkłady, tusze, rozświetlacze, paletki z cieniami matowymi i błyszczącymi, szminki, konturówki, bazy czy pudry. Dostępne są również produkty pielęgnacyjne do włosów, cery i skóry całego ciała, które korzystnie wpływają na ich kondycję. Ofertę sklepu uzupełniają zapachy dla kobiet i mężczyzn, a także takie, które sprawią, że w Twoim domu unosiła się będzie przyjemna woń. Aby złożyć zamówienie w Strawberrynet z dostawą do Polski, skorzystaj z naszego serwisu Eshopwedrop, który specjalizuje się w realizacji paczek z USA.
Odwiedź stronę internetową
Podobne sklepy